AVAILABLE NOW: DWELL "INNATE"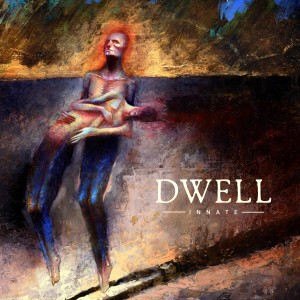 Bandcamp: http://bldnk.co/2cKUaCx
B&I Webstore: http://bldnk.co/dwell-innate
iTunes: http://bldnk.co/2bYRMqE
Spotify: http://bldnk.co/2ciYneq
Starting today, DWELL's Innate is available worldwide! Go download a copy, stream it online or buy a physical copy at our webstore.
DWELL will drop their new album Innate via Blood & Ink on September 9. It was recorded and mixed by band guitarist Jeremy White at White Noise Studios. DWELL take their influence from '90s-era noisemakers like Turmoil and Buried Alive, as well as from current icons like Converge and Norma Jean, as well as Lord of the Rings and Coldplay. Yes, Coldplay!
Overall, the band describes its music as technical with weird time signatures, which grab the listener by the scruff of the neck and force them to pay attention. The band takes care to avoid redundancy and reputation, instead seeking to create unexpected and unpredictable riffs, all of which are audible on Innate.