12 Days of Christmas Sale!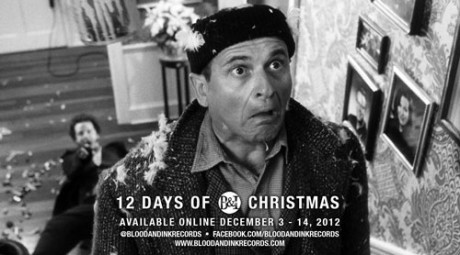 The 12 DAYS OF CHRISTMAS SALE has begun!
For 12 days we will post a deal each day along with a discount code. Follow us now for updates and more!
Twitter – @bloodandinkrecords
Facebook – www.facebook/bloodandinkrecords
Shopping for the Holidays? US Customers – Order by December 18th for delivery via USPS First Class / Priority. International Customers – Order by December 3-7th.
Merry Christmas and happy holidays!