Household joins B&I family!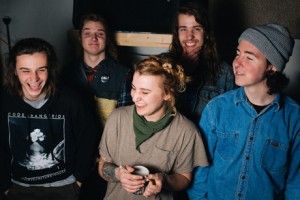 HOUSEHOLD has joined the Blood & Ink family and will be releasing their debut EP later this year!
Hailing from Minneapolis, Minnesota, HOUSEHOLD has unleashed a raw yet mature blend of modern, melodic hardcore. Just barely out of high school, these five have already learned what it means to work hard and make a name for themselves in the Minneapolis scene. With no concern for the status quo, their take on punk/hardcore is passionate, intense and simply refreshing. Comparisons to the likes of Killing the Dream, Shai Hulud and Sinking Ships seem fitting yet HOUSEHOLD provide enough of their own take on the sound to create their own brand of melodic hardcore. Keep an eye out for these guys in the coming year!