HOUSEHOLD "TIME SPENT" VINYL UPDATE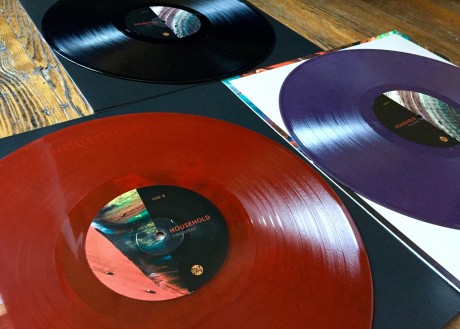 Last Wednesday, we finally received the vinyl copies of Household's album, "Time Spent." The album looks amazing but when we listened on a turntable, there was a strange distrotation heard throughout the album. We encountered this issue on the first test pressing and we had to have new ones made. This is why the album was delayed the first time.
Yesterday, after listening to the album on multiple stereo systems, we made the hard decision to delay the vinyl release again. The vinyl pressing plant has rushed our re-order and we hopefully will see new records in 8-10 weeks. We will keep you updated along the way.
Here is a link to hear the distoration on the album: https://youtu.be/1lVSiFWtcgQ
Here is a link showing how records are made: https://youtu.be/yDduaWNX2fo
If you have any questions, please feel free to email us at questions@bloodandinkrecords.com.  Thank you for your continued support of Household and Blood & Ink Records!  We couldn't do what we do without your support.
Happy Thanksgiving!