Household premiere new music video for "Purpose"
Household have premiered a new music video for their song "Purpose," off their debut EP, With or Without, released on September 30 via Blood & Ink Records. The video was filmed during the final show at the house/venue where the band started. Frontman Josh Gilbert had this to say about the video:
"This house was the foundation of the band's start. Everything we've done and everyone we know is connected to that home. We had to make this (video) in honor of our great experience."
Check out the music video at the labels youtube.com channel now!
Strengthen What Remains 2nd Pressing of "Turning A Blind Eye"
The second pressing of Strengthen What Remains "Turning A Blind Eye" LP is in the store and shipping now!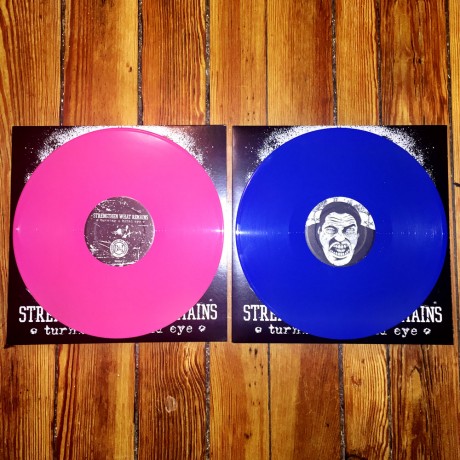 Pressing info:
100 – Hot Pink
400 – Blue
Album comes with a download.
http://store.bloodandinkrecords.com
Strengthen What Remains kick-off 2015 touring with Ultimhate.
STRENGTHEN WHAT REMAINS have announced that they will kick-off their 2015 with a tour alongside Ultimhate from France. You can check out a full list of dates below and on our tour page.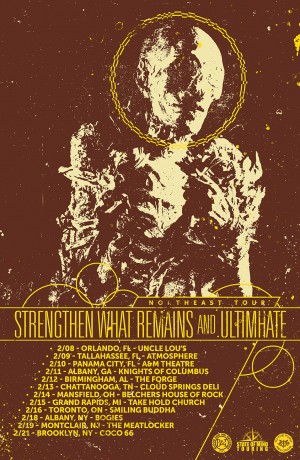 STRENGTHEN WHAT REMAINS W/ ULTIMHATE
02/08 – Orlando, FL – Uncle Lou's
02/09 – Tallahassee, FL – Atmosphere
02/10 – Panama City, FL – A&M Theatre
02/11 – Albany, GA – Knights of Columbus
02/12 – Birmingham, AL – The Forge
02/13 – Chattanooga, TN – Cloud Springs Deli
02/14 – Mansfield, OH – Belchers House of Rock
02/15 – Grand Rapids, MI – Take Hold Church
02/16 – Toronto, ON – Smiling Buddha
02/18 – Albany, NY – Bogies
02/19 – Montclair, NJ – The Meatlocker
02/21 – Brooklyn, NY – Coco 66
Household touring with Until We Are Ghost in February
Household are touring with Until We Are Ghosts (InVogue) in February.
Dates are below.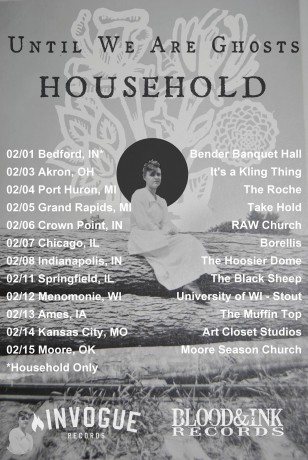 Household w/ Until We Are Ghosts
02/01 Bedford, IN @ Bender Banquet Hall*
02/03 Akron, OH @ It's A Kling Thing! House
02/04 Port Huron, MI @ The Roche
02/05 Grand Rapids, MI @ Take Hold Church
02/06 Crown Point, IN @ The Vocal Point
02/07 Chicago, IL @ Borelli Pizza
02/08 Indianapolis, IN @ Hoosier Dome
02/11 Springfield, IL @ Black Sheep Cafe
02/13 Ames, IA @ The Muffin Top
02/14 Kansas City, MO @ Art Closet Studios
02/15 Moore, OK @ Moore Season Church
*Household only
www.bloodandinkrecords.com