New Waters join B&I family!
Hailing from Finland, New Waters is the newest addition to the Blood & Ink family. With a self-released demo under their belts, the band has gained momentum, taking their brand of metallic hardcore to an ever-growing audience throughout Northern Europe. With their raw, intense songwriting, their debut EP, LIONS, serves as a small taste of the awesome music sure to come from this band.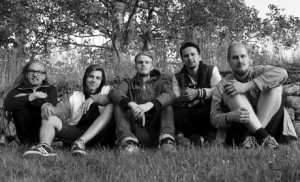 The band will be touring throughout Northern Europe in the coming weeks. Visit the tour page for more information!